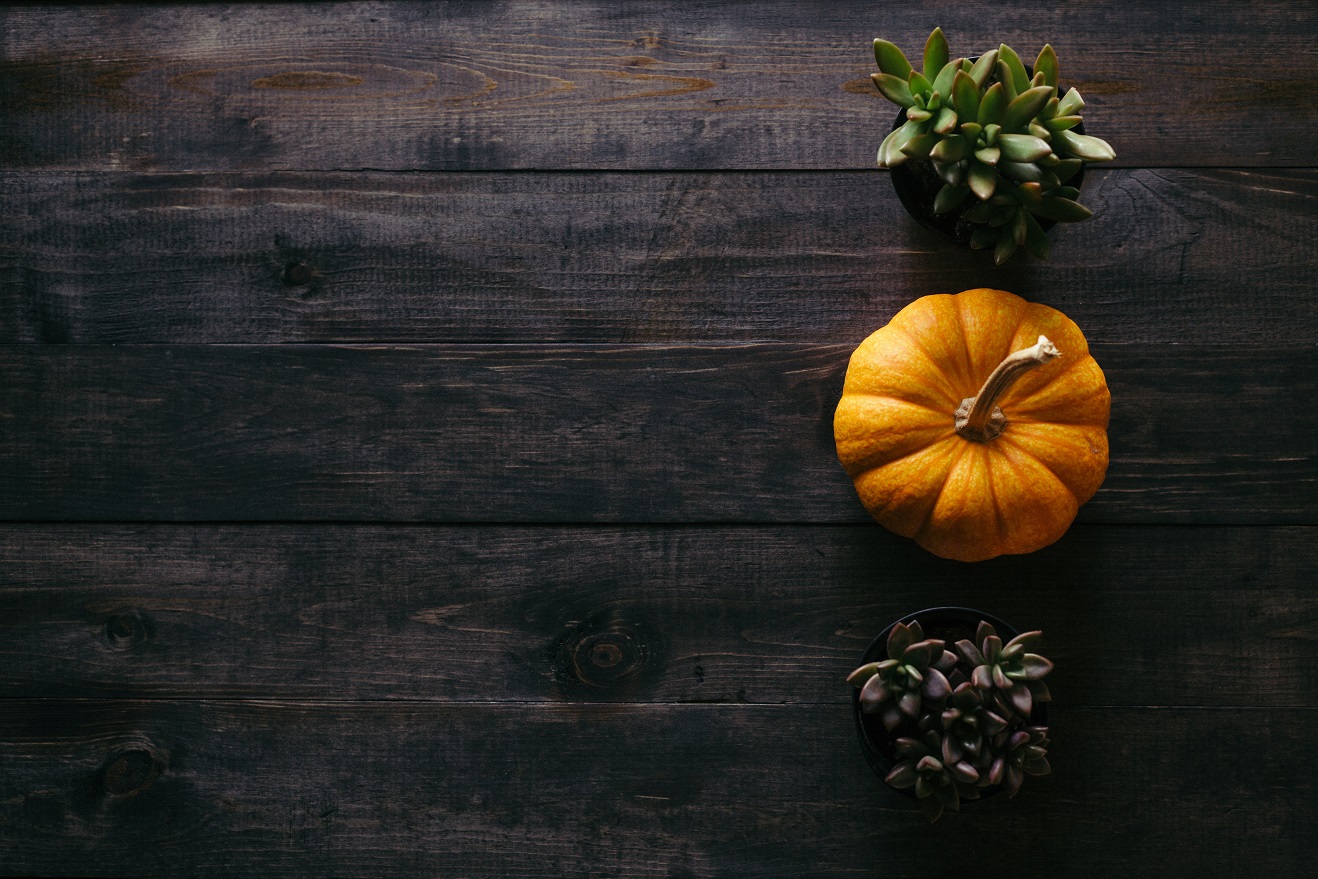 Believe it or not, fall is just around the corner and it's almost time to break out all the cozy blankets and everything pumpkin spice flavored! But what if you are selling your home during the fall season? Should you deck out your home with colorful leaves, pinecones, and pumpkins? Not exactly, but you can definitely embrace the warmth and coziness of the season while still appealing to buyers and here's how:
1. Let in light

With the fall season comes shorter days which means less light. When showing your home you'll definitely want to open up the blinds or curtains and let in a bit of natural light. This will make your space feel more open and airy which is exactly what you want!
2. Emphasize the fireplace
If your home has a fireplace, lucky you! Not only are they great for accessorizing a room, they can add more texture to an otherwise dull room. And if you've got a fireplace, use it to your advantage. It's a great area to add some seasonal decor without it being too overwhelming. Add a garland to the mantle with a few decor pieces, or hang a wreath above it.
3. Create a cozy ambiance
When thinking about autumn, typically feelings of warmth and comfort come to mind. You'll want to make your home inviting to sellers anyway, but it's particularly important throughout the cooler months. It's easy to make your home extra cozy by adding in soft pillows and chunky throw blankets. You can even use autumn-esque tones and patterns if that's your fancy.

4. Follow your nose
Scents can be very powerful, especially when looking for a home. Imagine walking through a home that smells like stinky socks, kind of a turn off, isn't it? The great thing about selling during fall is you can get playful with scents such as apple cider or pumpkin. Light a few candles throughout your home or even bake some cookies the morning of an open house! And as a side-perk, you'll also increase the coziness factor of your home.
5. Fresh paint
No matter the season, paint is always an important aspect of a home. If it is outdated or bright and overwhelming, it can really damage the whole feel of a room. Neutrals such as white, cream, or gray are timeless and leave room to accentuate other parts of a home, such as furniture or linens. Painting is also fairly inexpensive which is a bonus!
6. Improve curb appeal
Whatever you do, don't forget about the outside of your home. Make sure your yard looks fresh and uncluttered by keeping on top of raking leaves and tossing dead plants. In addition to the typical seasonal chores, you can add some personality to the exterior of your home with a wreath and a few pumpkins on your doorstep.
Fall is a wonderful time of year, just before all the magic of the Holiday season sets in. And even though you are trying to sell your home doesn't mean you can't make it a fun and decorative space. Just keep it simple and remember that buyers may not share the same enthusiasm you have when it comes to the season.